| | |
| --- | --- |
| Posted on January 4, 2015 at 10:50 AM | |
Well Happy New Year to all and sundry.
We are only 3 days in and its horrible exciting here. Rick is working on his first solo Jazz Album (too bloomin thrilling for words!) We are off to Inverness to run another Trash The Orchestra - instrument making workshop for the folk at RoWan Zero Waste, Paul McCallum and Rick are close to finishing a CD of Gaellic song and and and oh Our 3rd Ensemble Week is being held from 13th - 17th April here on Skye (almost! we've had to move to Kyle as our previous venue fell through). Rick's Online Teaching and mentoring is now up and running so have a quick peek at that page if you have a moment.
Pam has built herself an office having suffered a year of Shed Envy after building Rick his Studio Shed last April and has surrounded it with bird feeders and bird boxes one of which has a wee camera in it, so perhaps we can have our version of Spring Watch! The hens 'Poached', 'Fried' and 'Scrambled' are doing well and follow Rick everywhere he goes and our plan is to add 2 rescue donkeys to the fold which also includes 12 ducks.
And finally we are delighted to announce our 1st Community CD, 'Together' by Paddy Bonnett on concertina and Vivian MacDonald on guitar.This absolutely delightful album will make you smile and bring a tear to the eye. A perfect mix of Traditional favourites, a new composition from Vivian and a 'Live' performance from Paddy playing with Peter Cooper.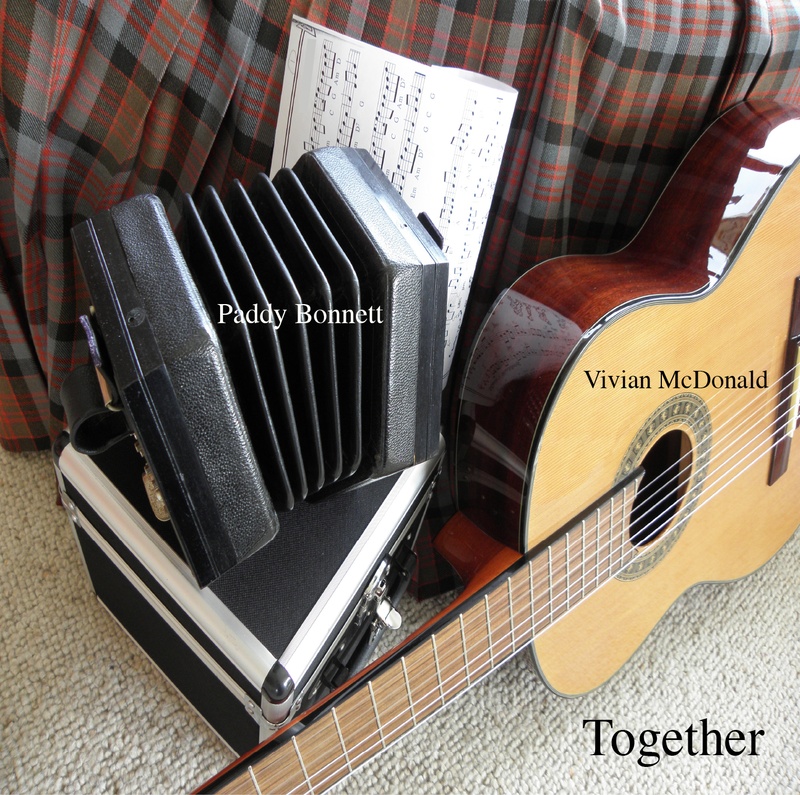 This album is dedicated to Paddy who passed away 30/08/2013 and the proceeds from the sale will sponsor an accordion or concertina player to join Rick Taylor's Annual Ensemble Week.